Spanish Volunteers in Lombok – How Did They Live, Why Would They Recommend Going to Lombok?
Volunteers Nura, Julia and Enric reflect on their stay in Lombok. How did they live, what attracted them to the island and what did they gain from their stay?
How did you feel about teaching & living in Lombok? How different is it from your country?
Teaching and living in Lombok has been an incredibly unique and unforgettable experience, very different from our home country Spain. We were able to immerse ourselves in the island's traditional way of life, meeting exceptional people throughout the journey. The students we taught expressed genuine gratitude for having foreign teachers, and this feeling was deeply felt. They eagerly shared their culture with us, inviting us into their homes, and weddings, and engaging in various activities together. The people in Lombok embrace a more relaxed atmosphere, cherishing the joy of living, something less commonly seen in Europe.
How did you feel as a foreigner in the local community?
As a foreigner on the island of Lombok, my experience within the local community has been incredibly heartwarming. While the community was quite different from what I was accustomed to, I found that we shared numerous similar values that bridged any cultural gaps.
One of the most remarkable aspects of this experience was the overwhelming sense of welcome and acceptance I received from the residents. Despite being an outsider, the community treated me as if I were one of their own.
What stood out to me the most was the genuine enthusiasm with which the community members shared their culture and traditions. It was a mutual exchange, I offered respect and understanding, and in return, they generously offered insights into their way of life. The opportunity to learn about their customs, beliefs, and practices was not only enlightening but also allowed me to create deeper connections with the people around me.
Is teaching difficult? Were you busy? What were kids like?
We had almost zero experience in teaching English; nevertheless, the freedom we had to choose exercises and games allowed us to create dynamic and enjoyable classes for the students. We prepared the classes in advance based on the level we perceived the students to be at, and sometimes we had to improvise during the class depending on the feedback we received from them.
We had time for everything! We were able to rest, teach, and explore the island. The kids were very grateful. In the beginning, some of them were a bit shy because they weren't used to seeing foreigners; however, after a few classes, they began gaining more confidence and participating more actively, which we really enjoyed. We truly felt that they were in the class to learn and have a great time. They were very respectful and friendly.
What do you (dis)like about the whole process?
The overall experience has been highly enriching and unforgettable. We loved our time in Lombok so much that it felt very short – we wished we could have stayed longer. The flexibility we had was one of the best and perhaps underrated aspects of our experience.
We could combine teaching with other activities we enjoyed, like going to the beach, visiting waterfalls, and exploring the island's landscapes. The facilities available to us throughout the process were also greatly appreciated. Moreover, being able to immerse ourselves in their culture has been the best experience we could have asked for.
Did you experience anything crazy or different? What was your strongest experience?
Teaching in Lombok for a long time is a guarantee that you will go back home with many stories to tell. While you're there, you get to do lots of different things and meet unique people, making memories that will always stick with you.
For instance, shortly after arriving on the island, we received an unexpected invitation to a wedding. Little did we know what was in store for us. Out of nowhere, we found ourselves dancing before the entire village. Despite our shyness and limited dancing skills, we gave it our all, and in the end, we genuinely enjoyed the experience.
What about the food and leisure time in Lombok? Were you having fun?
Leisure time in Lombok is super fun, as there's always something exciting to explore. There are beautiful sandy beaches, green rice fields, and awesome waterfalls. Also, the city of Kuta is a hub of fun where you can hang out and meet new people, shop, and try out affordable and delicious bars and restaurants. There you can find both traditional local food and also western dishes, in case someday you miss the taste of home.
Speaking of food, Indonesian food was super tasty. They have a wide variety of dishes with rice, noodles, vegetables, meat, fish and seafood. And, even if you were vegetarian or vegan, there were plenty of delicious options.
Why would you recommend people going to teach in Lombok?
I wholeheartedly recommend teaching in Lombok. It's a chance to be part of a new community and understand how locals live. The kids are eager to learn and appreciate your presence, which is rewarding. Plus, it's a cost-effective way to travel and immerse yourself in the culture, gaining a deeper understanding of the country. It's an incredible experience.
What was your greatest experience?
One of the greatest experiences so far was when our whole class got together and headed to one of our students' houses, which was next to this dreamy, white sandy beach that felt like we were in paradise.
We gathered for a barbecue, grilling fish, playing the guitar, singing, and sharing conversations and laughter as we cooked side by side with our students. Although language sometimes posed a challenge due to our students still learning English, their determination to communicate was remarkable.

This encounter became an incredible opportunity for us to connect on a deeper level. In that shared space, we all learned about each other and I think that this experience englobes our time on the island, the beauty of connections and the joy of learning together. An adventure that will forever stand out in my memory.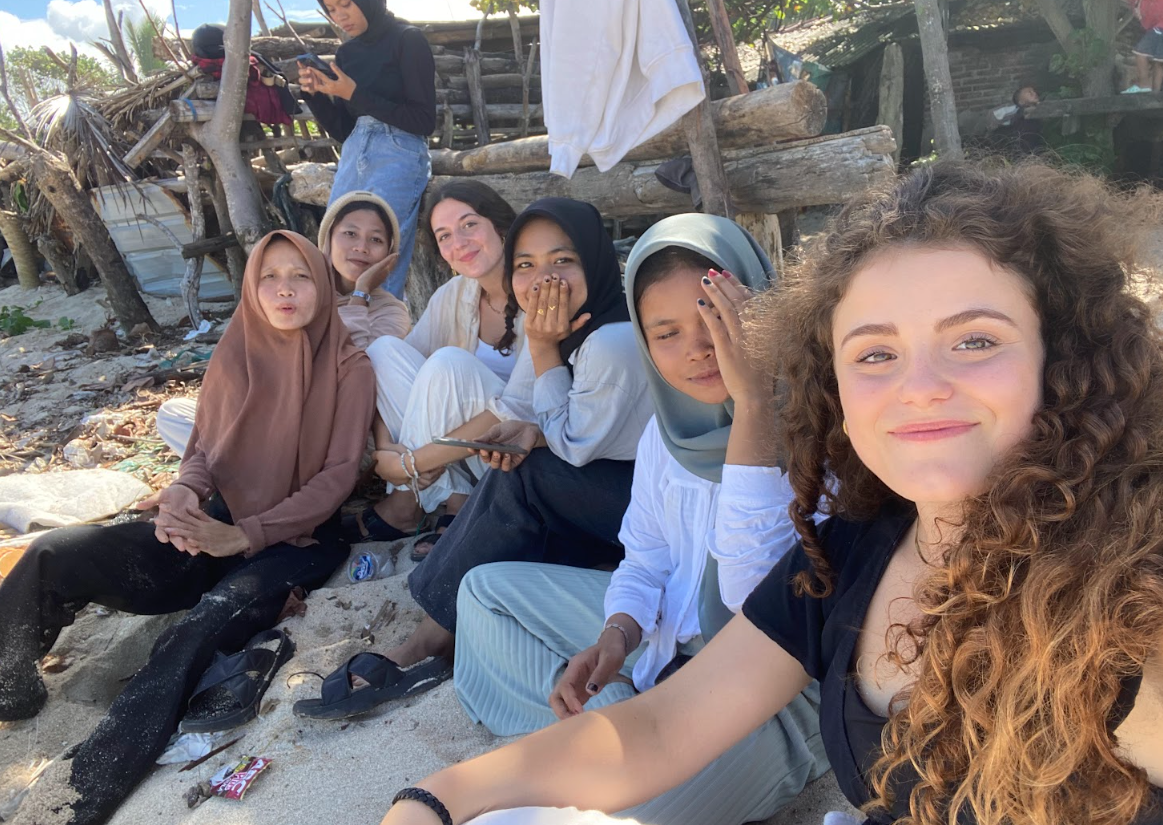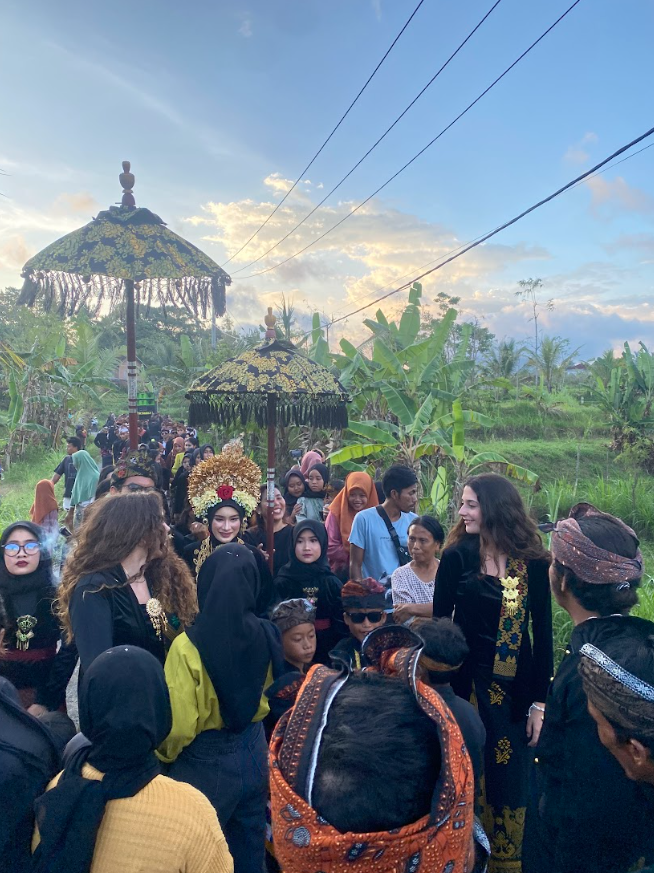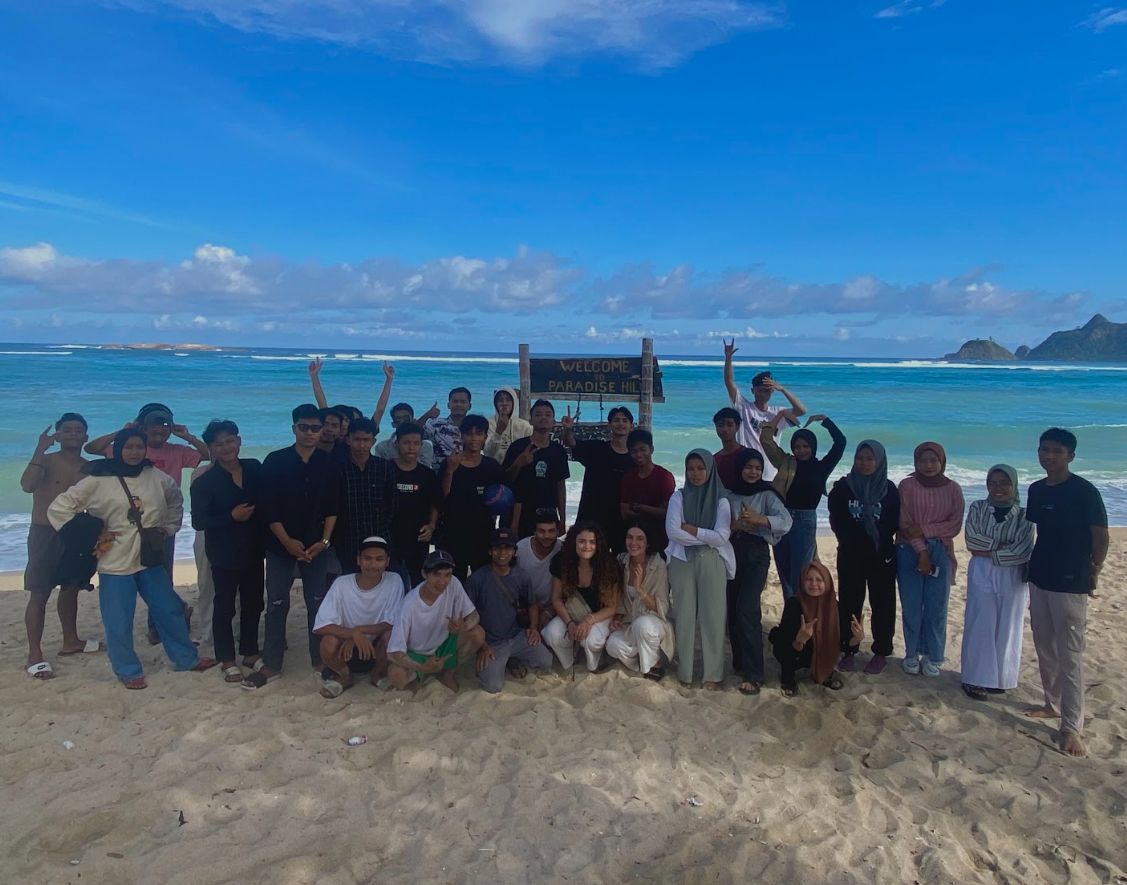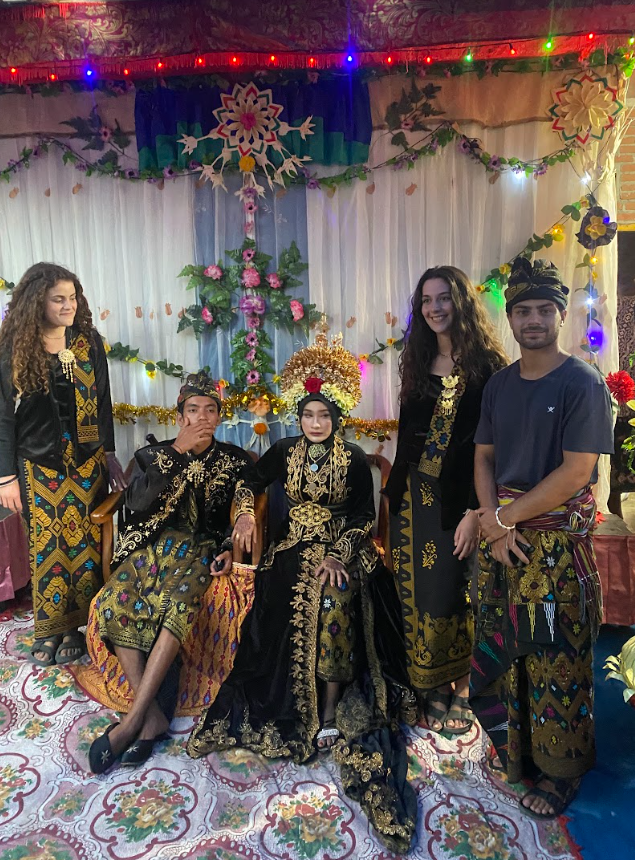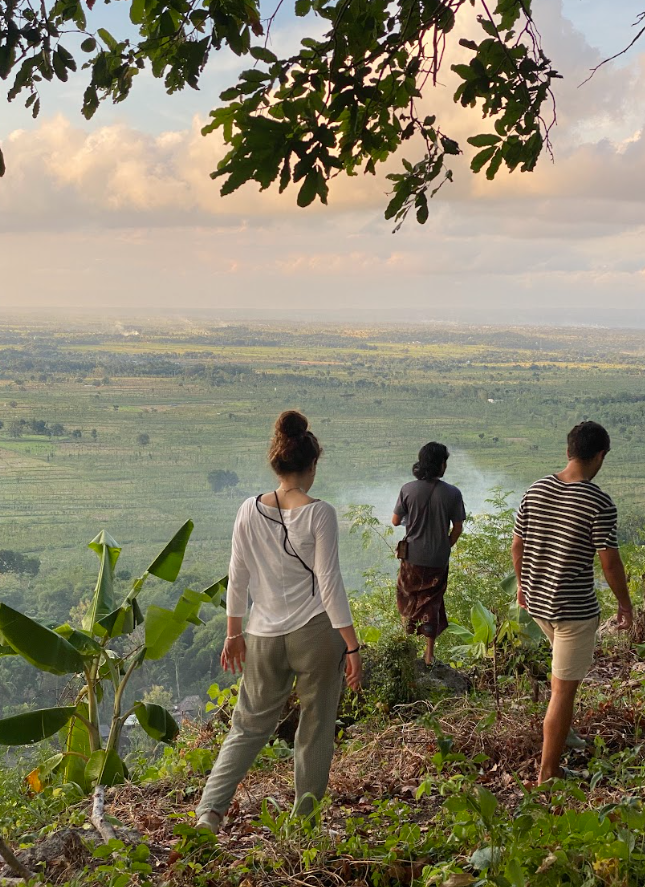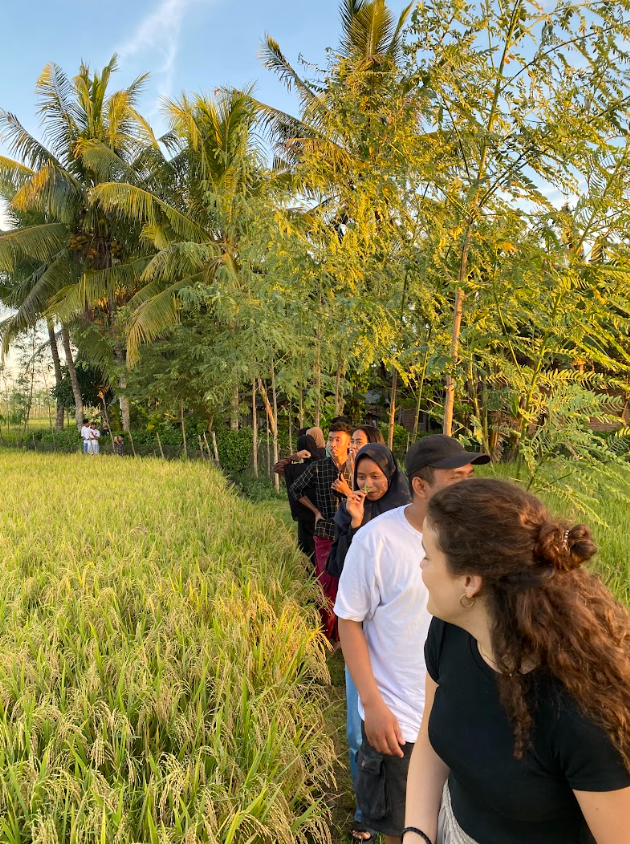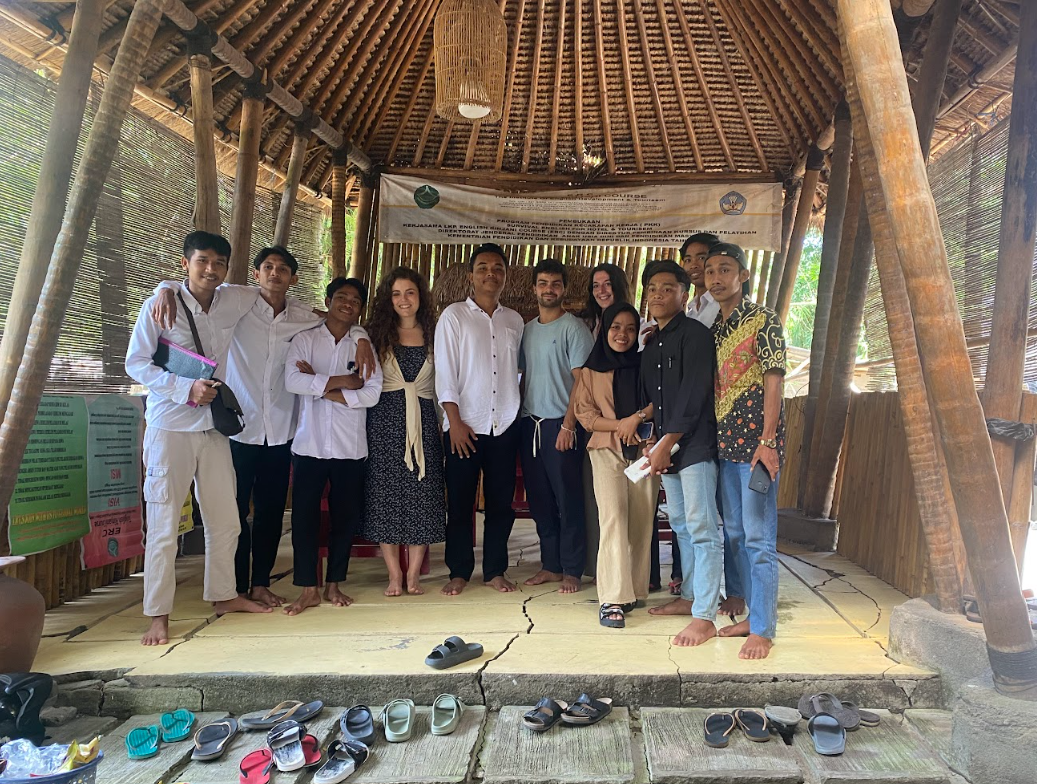 JOIN US
Do you like this course and would you like to volunteer? Or make a donation to our operation of the courses.