INTENSIVE ENGLISH COURSE FOR YOUNG CHILDREN, courses for adults
The course prepares pupils preferably for the national English exam, which is desirable for admission to secondary schools. There are also courses for adults who are improving in terms of learning English for their profession (doctors etc.) and hotel courses for young adults (17-25 y. o.).
Lombok is a beautiful island in Indonesia. Right next to Bali
How it works here
ACCOMMODATION: Tolot-Tolot village, the course takes place in a newly built classroom.
MEALS: 3 times a day – traditional Sasak food – rice with vegetables, sometimes chicken and fish.
LEISURE PROGRAMME: If you wish, it is possible to arrange a leisure programme – trips around the area, visits to the students' families, demonstrations of local crafts, etc.
MAIN COORDINATOR: Ms. Intan Kasab
Classes in the course normally run between 15-17 and there are currently 60 students divided into 2 classes (children and adults). Classes run from Monday to Saturday, you will be teaching 3-4 times a week (or more if you want to, you can discuss that with the course leader). It is possible to teach at Tolot-Tolot as well as at Segala Anyar or even at Ms Intan's school. The courses are meant for little children as well as for professionals who need to develop their language skills. You can therefore be teaching little kids or adults – it's all based on the communication with the course leader.
You can also teach on-line classes (this is also possible for those volunteers who do not want to / cannot go to Lombok physically). Every initiative is welcome. Let us know if you are interested.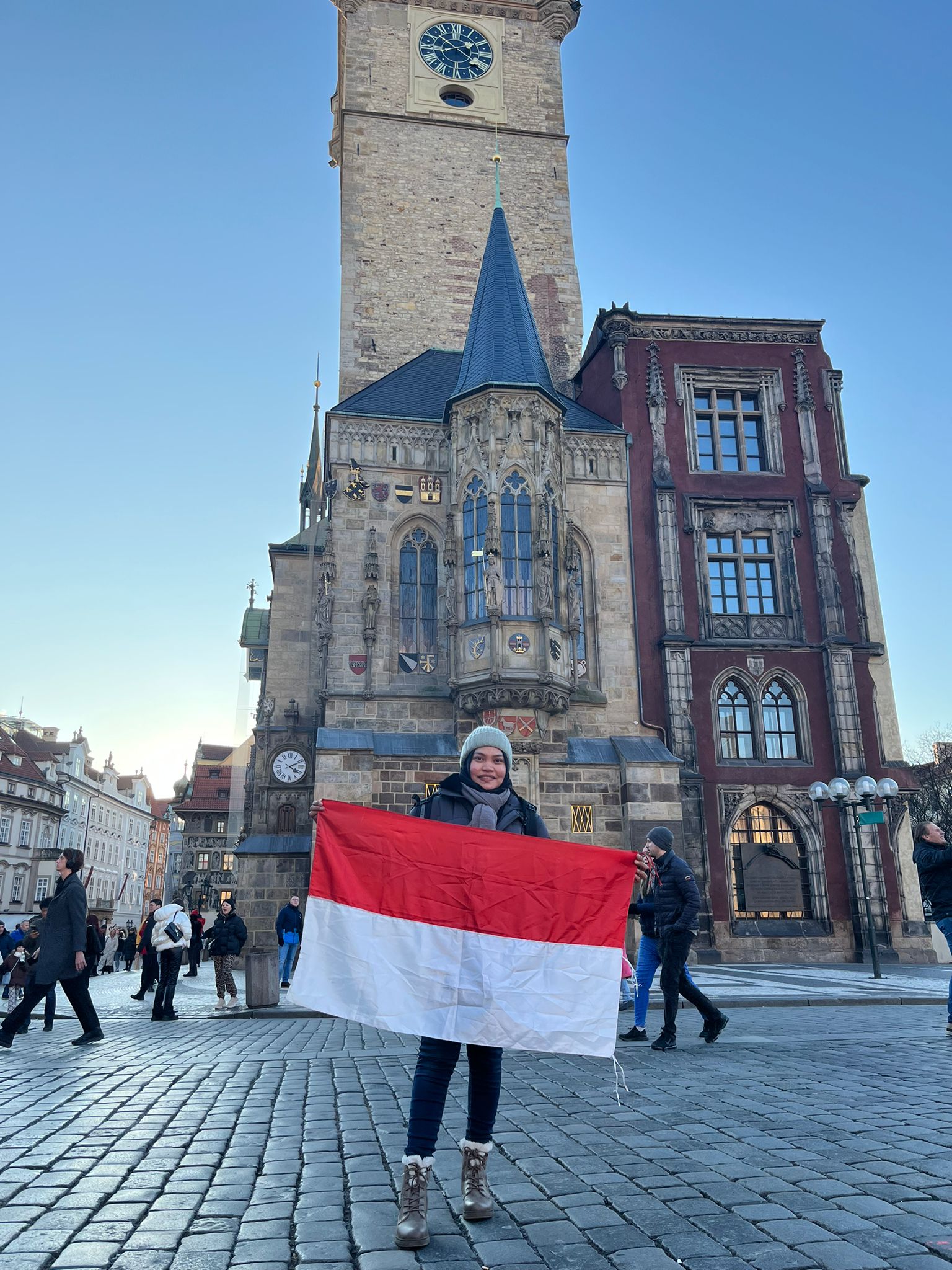 Ms Intan is the founder of the Intensive English Course. She has been teaching children since she graduated from university (2014), working with them in her classroom, at school, and also through online lessons. She is very active and responsive, she also visited the Czech Republic with 3 students who were selected for the Physics Olympiad 2023.
"I usually teach people who want to learn English intensively, especially students in school, and I have experience in teaching English not only to students but also to police officers, doctors, nurses, hotel managers, architects and so on. They learn English because their job forces them to know English."
Her course has a room for teachers, a classroom including a small canteen for students and a waiting room for parents.
"And if teachers come from abroad, I always introduce my culture, prepare traditional food and visit the beaches near where I live, and the students can practice their English directly and the teachers can pass on their English to the students using their own method and I can also practice my English."
---
APPROXIMATE COST OF STAY:
Accommodation with meals at the Institute, price includes transport to and from the airport.
1 person – IDR 3,500,000 /month
2 persons – IDR 5,000,000 /month
scooter rental – IDR 1,200,000 / month per group
airport / harbour pickup: IDR 500,000
Amount does not include gas for the scooter and other activities beyond the program (trips, shopping, etc.).
---
FIRST DAYS IN LOMBOK
Day 1 – arrival to Lombok (by boat or plane). Pick up at the airport and transfer to Tolot-Tolot. Rest.
Day 2 – The course leader and her husband will show you the area and hand over the scooter. Option to extend the first days rest depending on how you feel. Together you will prepare a lesson plan for the duration of your stay.
---
FINAL NOTES
Please bear in mind that getting around the island without a scooter is not an option. If you are not familiar with driving a scooter it is suggested to practise before arrival to Lombok.
It is also recommended to come to Lombok with a friend, if you are not familiar with volunteering abroad. In a country with largely different culture you will appreciate a company.
If you want to go to teach to more places, let us know. We can find you courses you can cover as well (at least from time to time).
DO YOU LIKE THIS COURSE AND WOULD YOU LIKE TO VOLUNTEER?