What to do in Lombok?

You may be wondering what you'll be doing on an island the size of the Hradec Kralove region for the duration of your stay. You may be wondering, won't it be boring? What's there? In this article we will show you that you really don't have to be bored in Lombok. Let's imagine it a bit.
Something about Lombok

Lombok
To begin with, we should say what Lombok is. It is one of the islands of the Lesser Sunda and is separated from the famous Bali by a strait (between Bali and Lombok we can also find the famous tourist islands of Gili), on the other side we find Sumbawa. There are about 3 million inhabitants here and it is a relatively densely populated area – this is mainly due to the dominant active stratovolcano Rinjani, which forms a large part of the island. Nearly 4 million people live here, despite the fact that a large part of the island is occupied by the active Rinjani volcano. The population density is over 800 inhabitants per km2, six times the population density of the Czech Republic.
Since it is a tropical area, the weather is more or less stable. From about October to March you will experience periods of heavy rainfall (the worst is between December and February) and temperatures above 30 °C, while the rest of the year you will enjoy relatively stable weather and pleasant, slightly lower, temperatures.
Population
The capital is Mataram, while the tourist centres include Kuta, which is located on the other side of the island. The indigenous people are Sasak, you can visit a village focused on their culture, you can also meet their language, as Indonesian was only spread throughout Indonesia in the 2nd half of the 20th century. It is a Muslim island, with a minority of Balinese practising Hinduism.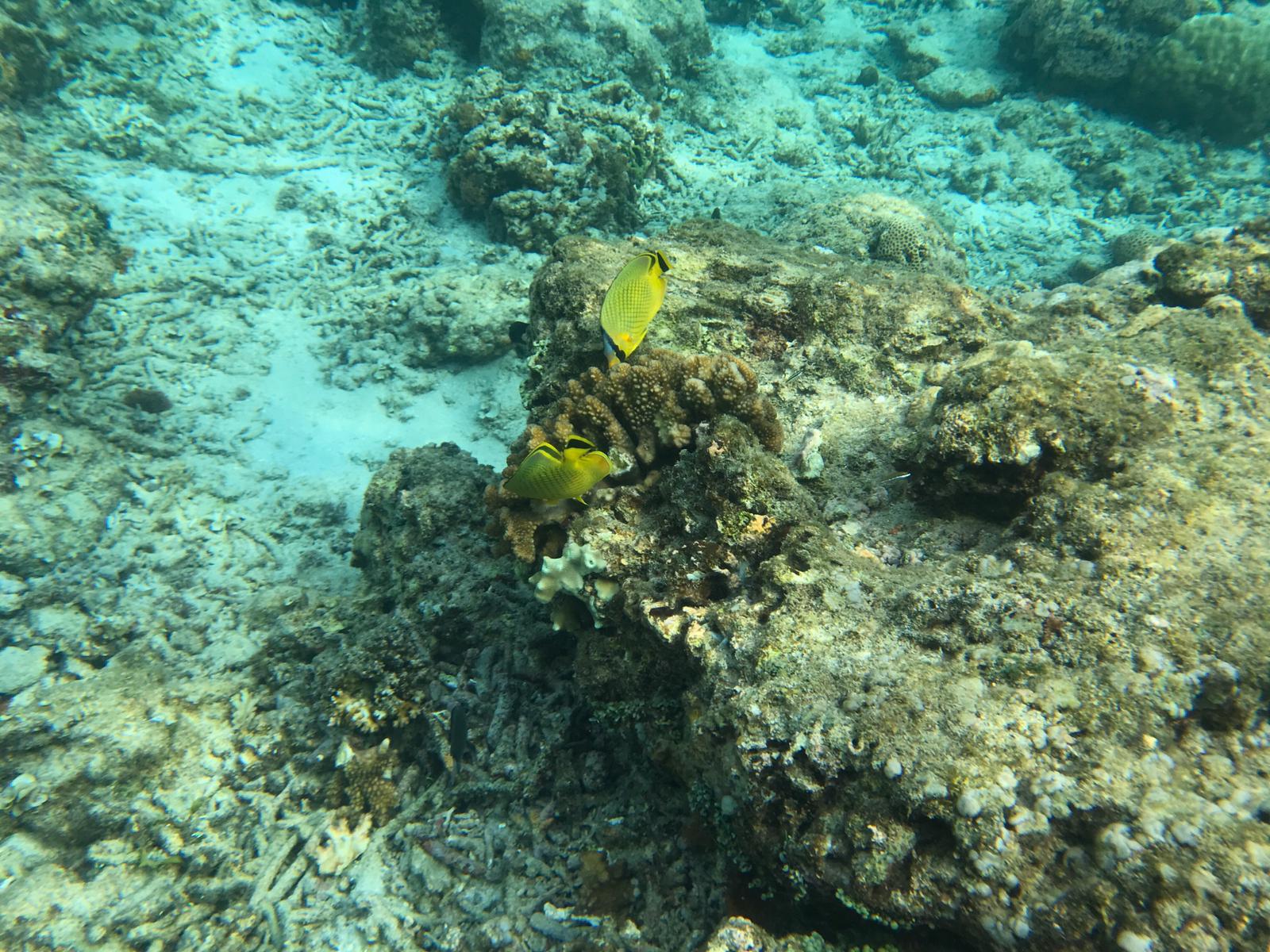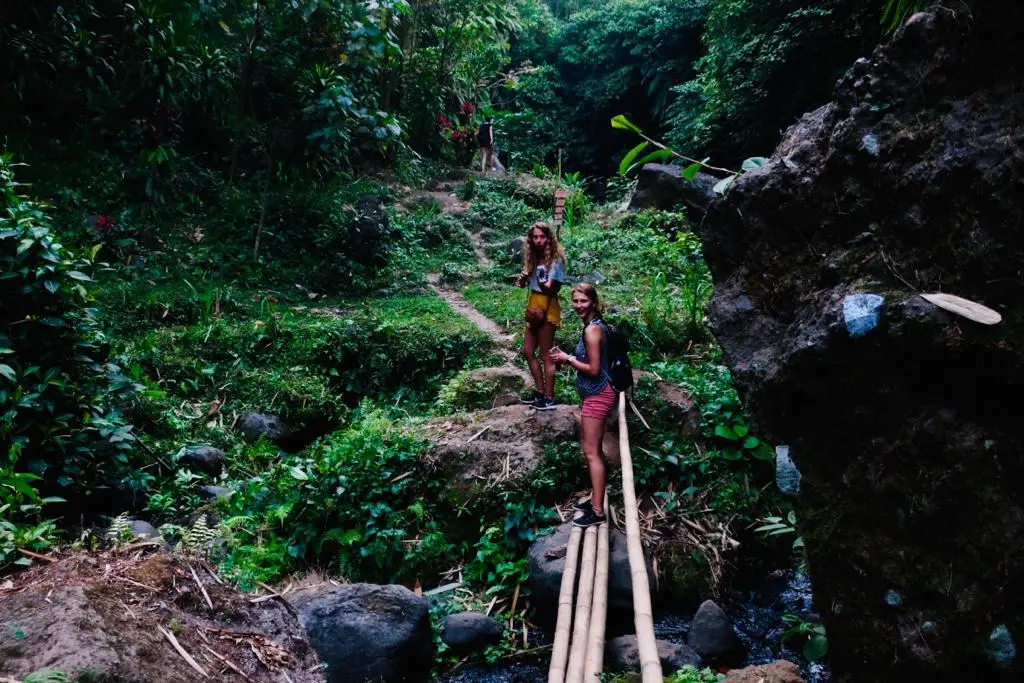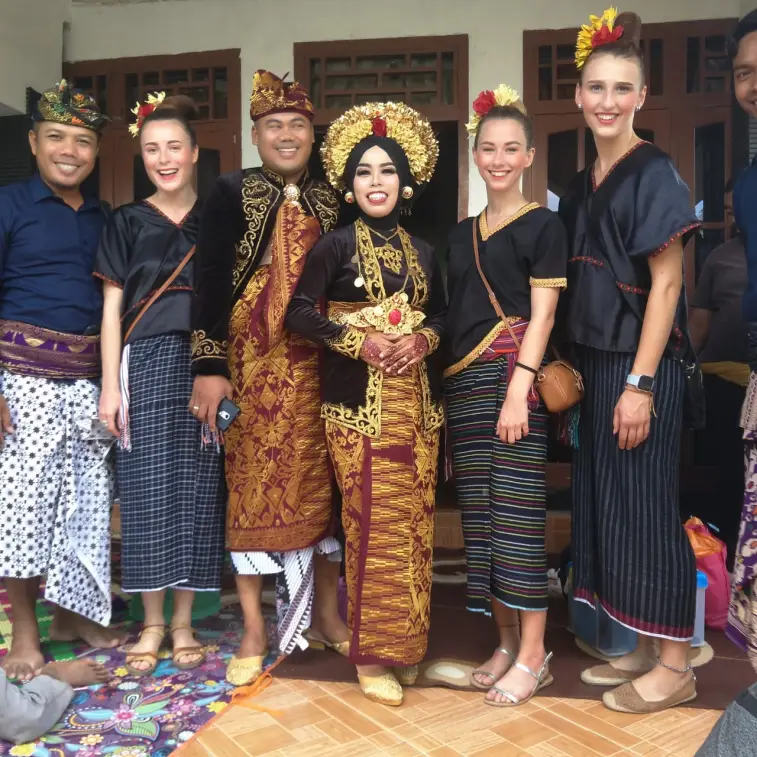 Activities

And now let's get to the activities in Lombok – or what to do in your free time. Lombok is a very attractive tourist destination, although still relatively hidden from the masses. But lately it has been getting more and more attention.
Enjoy sunny days in paradise
Lombok offers a large number of beautiful beaches that offer white sand and azure blue sea. The most popular beaches are Kuta, Tanjung Aan, Senggigi and Mawun. The beaches are ideal for relaxing, sunbathing and swimming in the sea.
Visit places hidden to your eyes
Lombok is surrounded by coral reefs with an abundance of colourful fish. There are many dive centres in the Gili area that offer trips and courses for diving and snorkelling. This activity is a great way to explore the underwater life and enjoy the beauty of the underwater world.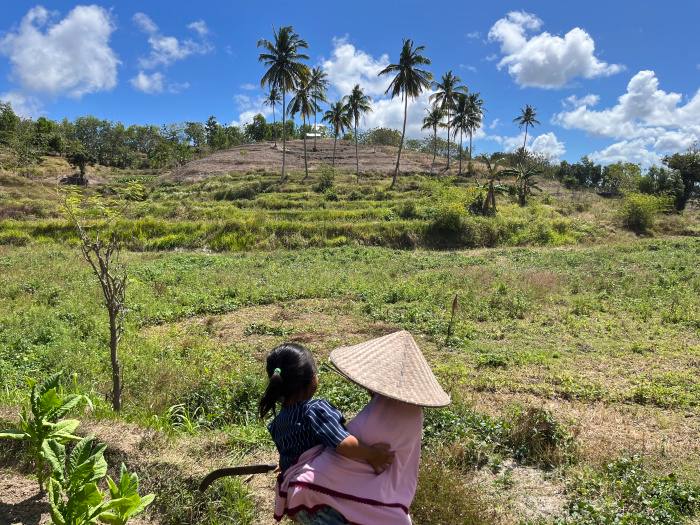 Surf the waves of a surfer's paradise
Lombok is known as a surfer's paradise with several great surfing spots. Beaches in the Kuta and Gerupuk area are popular surfing destinations where international competitions are held. Lombok is an ideal place to try surfing. Local surfers will help you get into the sport for a small baksheesh.
Go for yoga with breathtaking views
In Lombok it is also possible to go to yoga (one of the breathtaking places is Ashtari Yoga) with beautiful views of the sea and greenery. Peace of mind guaranteed.
Get on a track
Lombok also offers several adventure treks. First of all, the trek to the top of Rinjani volcano, which is the highest peak in Lombok and offers spectacular views of the island. The trek usually takes 3-4 days and includes an overnight stay at a campsite on the mountain. You can't get here without a guide though, you'll simply have to pay for one. The prices are not low, but it's an experience of a lifetime. For about 3-4,000 CZK you get a guide and porter to carry your stuff, set up your tent at the top, cook and take care of your comfort. They will give you information on the volcano and help you to an unforgettable experience.
Another option is a trek in the Senaru area that will take you through the waterfalls and natural pools, which are also among the most beautiful and visited places. Be prepared for the Lombok people to want to take pictures with you. :-)
Visit local village
Lombok also has many traditional villages that are worth a visit. For example, the village of Sasak, where you can learn about the local people, their culture and traditional crafts – and of course take away a souvenir.
Explore nearby Gili islands
We mentioned these picturesque islets above in connection with diving. The Gili Islands are small islands located north of Lombok. They are popular tourist destinations with beautiful beaches and azure blue seas and many activities. Many hotels and restaurants can be found on the islands of Gili Trawangan, Gili Air and Gili Meno, offering comfortable accommodation and culinary experiences. Not inhabited by local people, the islets are reserved for tourism.
Visit Bali
Bali is by far the most popular tourist island in Indonesia. Located about 30 minutes flight from Lombok, it offers endless opportunities for fun, relaxation and cultural exploration. In Bali, tourists can visit spectacular Buddhist temples, waterfalls, rice paddies, surf and snorkel. It also offers many luxury resorts and restaurants, coffee tastings (including the civet one) and more.
Explore Nusa Tenggara Barat province
Nusa Tenggara Barat is a province that includes Lombok and many other smaller islands. You can visit the islands of Sumbawa, Flores or Komodo, which is home to the famous Komodo dragons, which are illegal to breed anywhere else, making it a unique experience. The area is also home to national parks and beautiful beaches such as Pink Beach.
Go beyond Indonesia
If you get enough of Indonesia, you can also go to Malaysia or Singapore. Then you can get cheap flights to other Asian countries or Australia. Malaysia is adjacent to Indonesia and offers tourists many interesting activities and sights.